Home Away From Home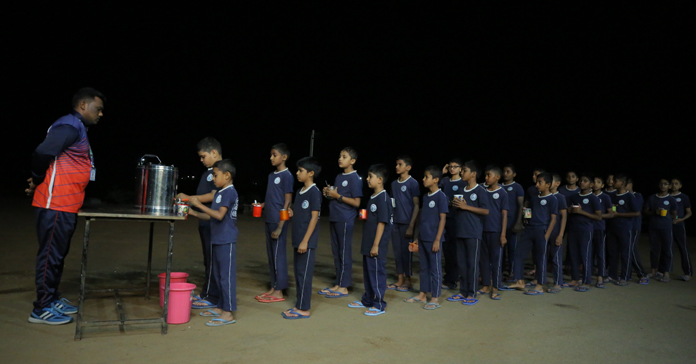 SVYEMS Hostel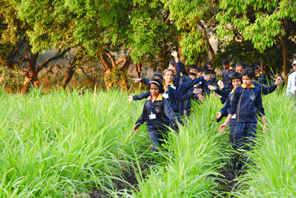 The School Hostel is absolutely, a 'Home Away from Home'. Here, a child gets mental growth. Second, a child learns how to be independent and decision maker, a child takes every little decision of his life and learns that decision was right or wrong. By improving this quality a child learns how to solve big problems of life. Lastly, in hostel life there is lots of fun and games as children of same age group are living together. So a child can find an area which suits his talent and interest which a child never knew before. So, sportsmanship spirit and physical growth will improve. At SVYEMS, students reside in the hostel located in a scenic location. Separate dormitories are provided for boys and girls accommodating 4 students in each dormitory. Each dormitory has Dorm Master who looks after all the needs of the children with utmost care and love. All the modern and innumerable facilities are provided to them to enjoy boarding life.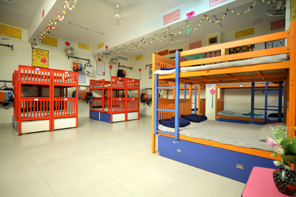 The Hostel facility provided by us can be really considered as a "Home away from Home!",which is situated in a very silent and serene environment, where there are separate dormitories for boys and girls, which develop a healthy, friendly atmosphere. The peaceful and studious surrounding in the Study room enhances the child's learning capability and enriches learning competency. The early morning ritual of 'Agnihotra' fills the atmosphere with serenity and spreads the vibes of tranquility and harmony. The quality and quantity, nutritious and staple, balanced food provided here plays a major role in the overall physical and mental development of the students. The special facility provide for the Hostel is the special coaching in various Sports for the Boarder students by the experts, who train them not only for their health but also build in them the Spirit of Champions! Right now, 49 students (44 boys and 6 girls) of SVYEMS are availing this Hostel facility with which they are happy and their parents are satisfied.
Food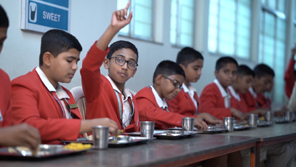 The School has a fully mechanized kitchen serving nutritious and healthy meals in its spacious dining hall. There is hundred per cent power backup and an RO filtration plant for drinking water.
Nutritious & healthy Breakfasts/Brunches/meals/soupsas per the planned 'Menu Chart' are provided to our students at the cafeteria located in the premises itself. A carefully monitored mess facility has been provided within the school premises. Well-balanced, nutritious and hygienic food is served in a neat, clean, tidy and a spacious dining hall for all the students. Regular supervision of the quality of food served is carried out by the Nutritionists and Quality Experts.
Transports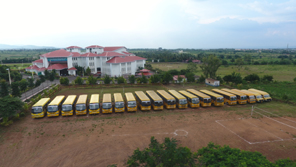 The School has 10 bus routes which cover most of the areas of Kolhapur. Parents no more need to be worried about the transportation of their kids as we are providing a sound and safe transportation facility. This facility can be availed on payment basis. We have fixed a convenient route which suites all the student who avail this facility. Special care is taken while transporting the students by bus by providing a 'Lady attendant' in each bus, so as to avoid any kind of problem. All the buses are equipped with first aid boxes. Further, the transport in charge keeps vigilant eye on the safe arrival and return of the students. Details regarding bus route, stop and timings are enclosed.